 Welcome To
THE FUTURE OF BRIDAL SALES
Our innovative marketplace feature empowers bridal shops like never before. Say goodbye to missed opportunities and hello to a thriving online presence. With just a few clicks, your store can start selling accessories effortlessly. Let us handle the technicalities while you enjoy the benefits!
EMBRACE THE ECOMMERCE REVOLUTION
Our Marketplace connects bridal shops to a world of digital possibilities. No more losing sales to big eCommerce giants. With our hassle-free setup, your products will be online in no time, and our expert team will manage orders from start to finish.
Focus on what you do best – creating dream weddings – and we'll handle the rest!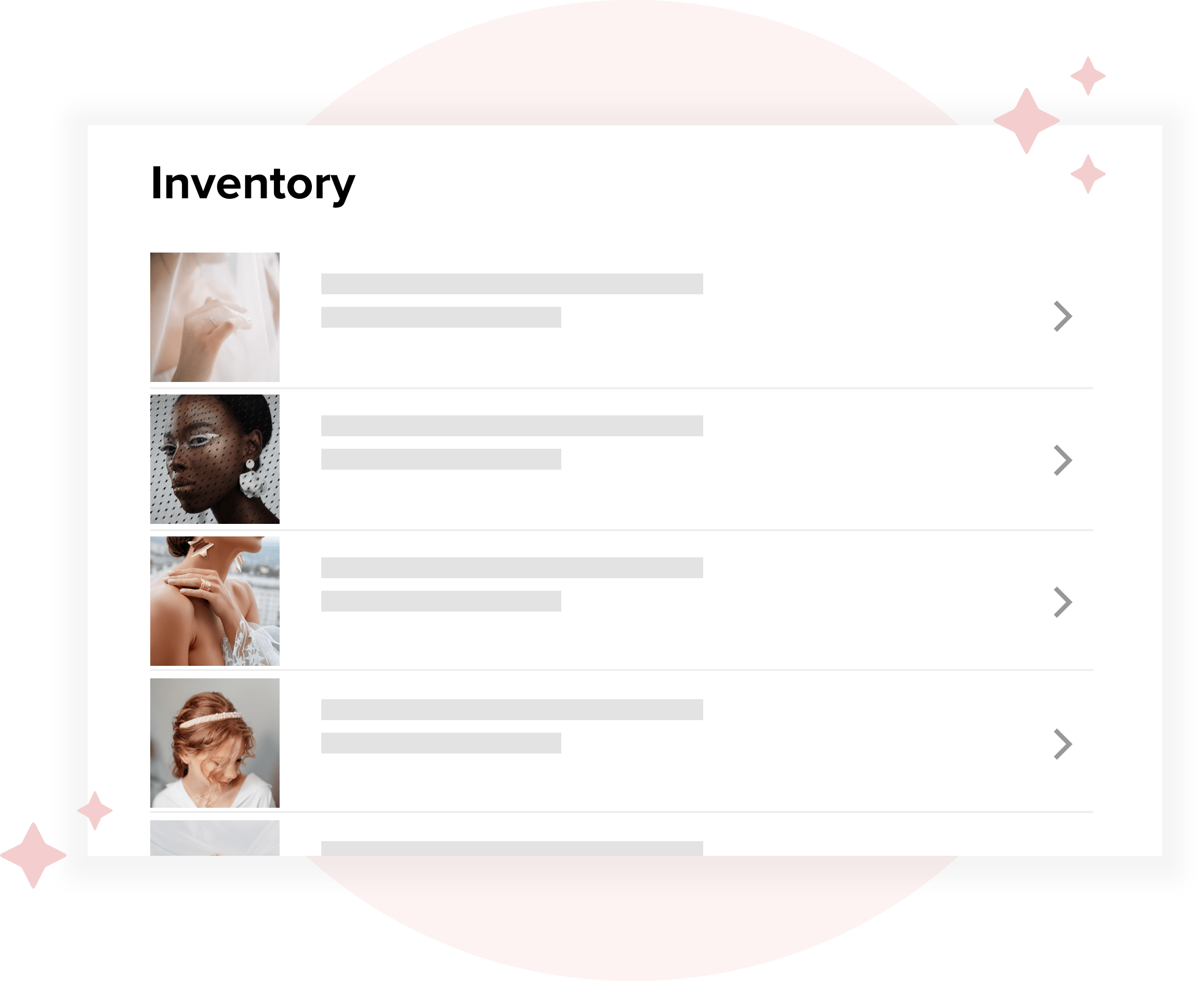 The Power of Our Marketplace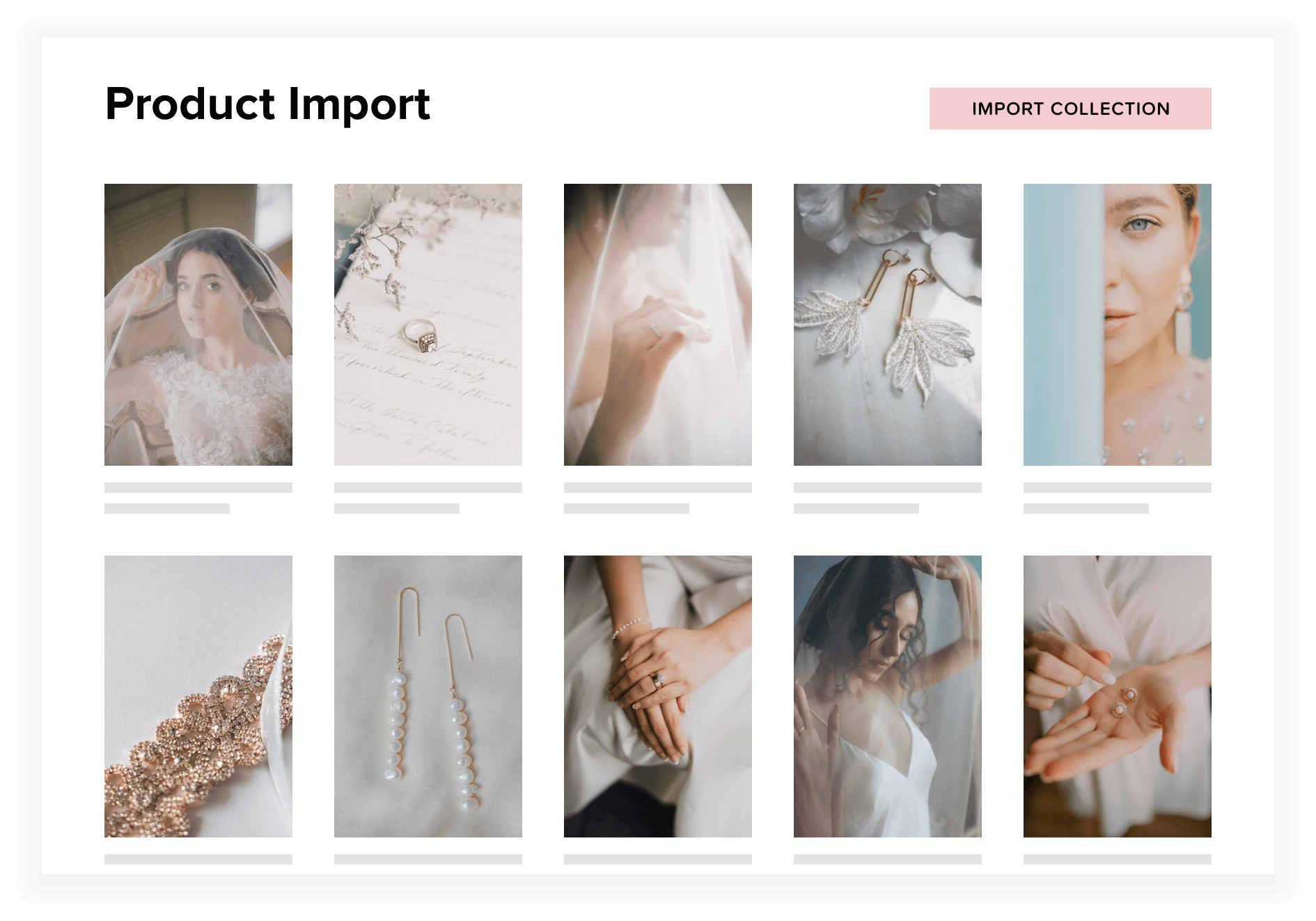 STREAMLINED SETUP
Say goodbye to tedious product uploads! Our platform instantly imports your accessory collection, ready to sell.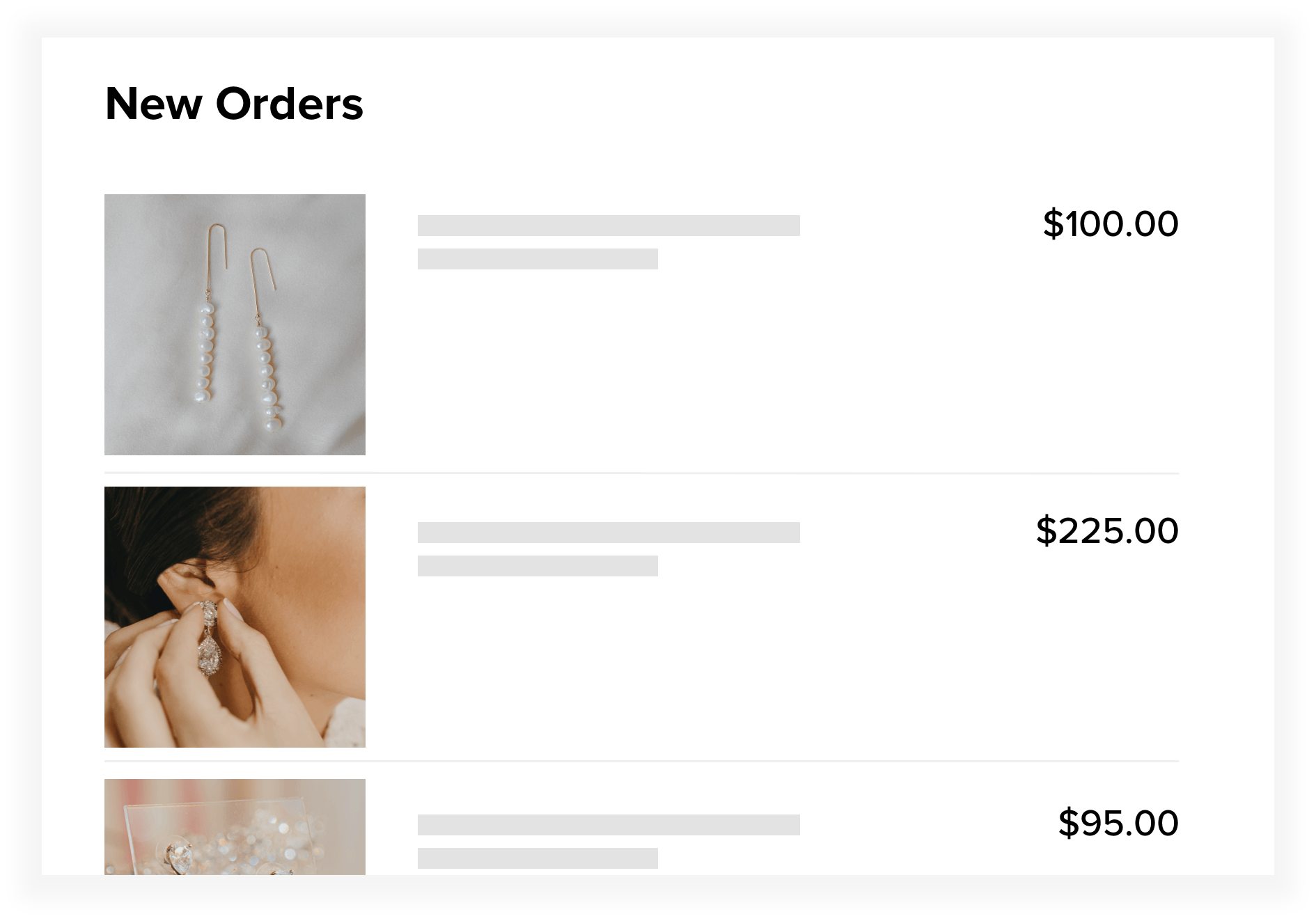 EXPERT ORDER MANAGEMENT
We've got your back! From order processing to fulfillment, we take care of everything, so you can relax.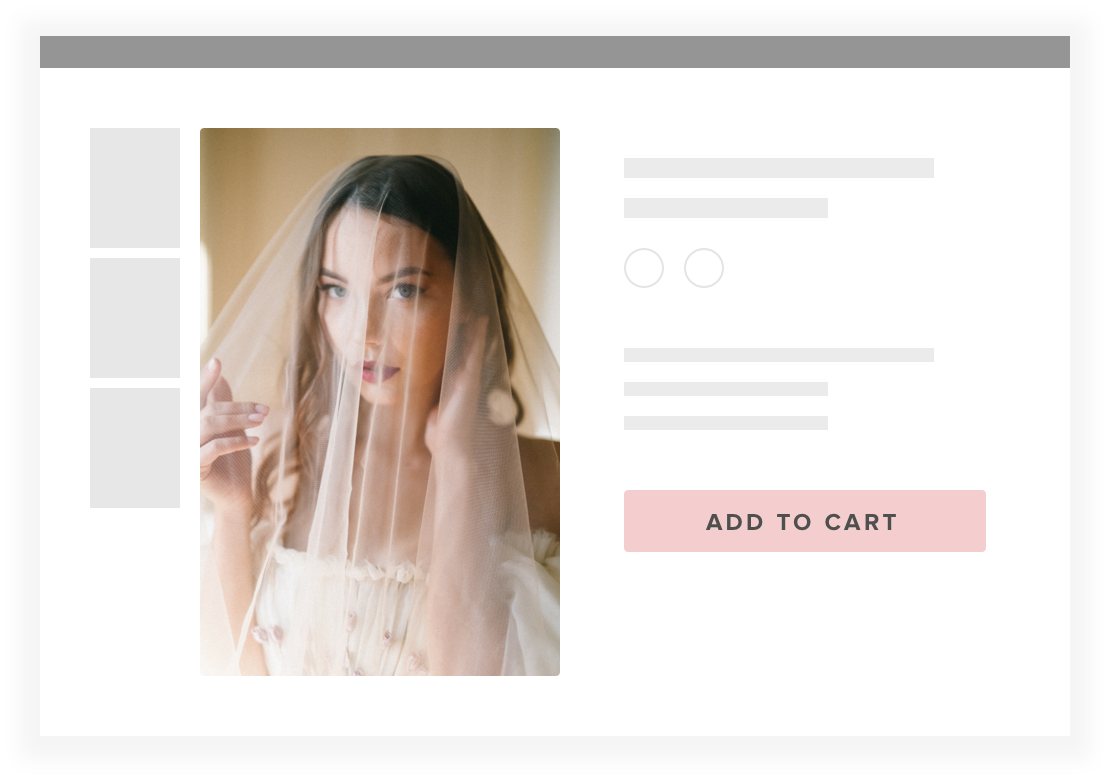 AMPLIFY SALES
Tap into a vast online audience and watch your sales soar. Reclaim your market share with our seamless eCommerce solution.
Why Bridal Shops Love Us
HASSLE-FREE INTEGRATION
No technical skills needed! Our user-friendly platform makes selling online a breeze.
PREMIUM Support
Our dedicated support team is here to assist you every step of the way, ensuring a smooth and successful experience.
Focus on What Matters
Spend more time with your clients and less time on admin tasks. Let us handle the eCommerce side for you.
JOIN THE BRIDAL SHOP REVOLUTION TODAY!
1. SIGN UP FOR FREE
Get started without any upfront costs. Join our marketplace and open new doors of opportunity.
2. EARN WHILE YOU SLEEP
With our automated order processing, you'll generate revenue even when your store is closed.
3. STAND OUT FROM THE CROWD
Show your unique collection to the world and compete with the biggest players in the industry.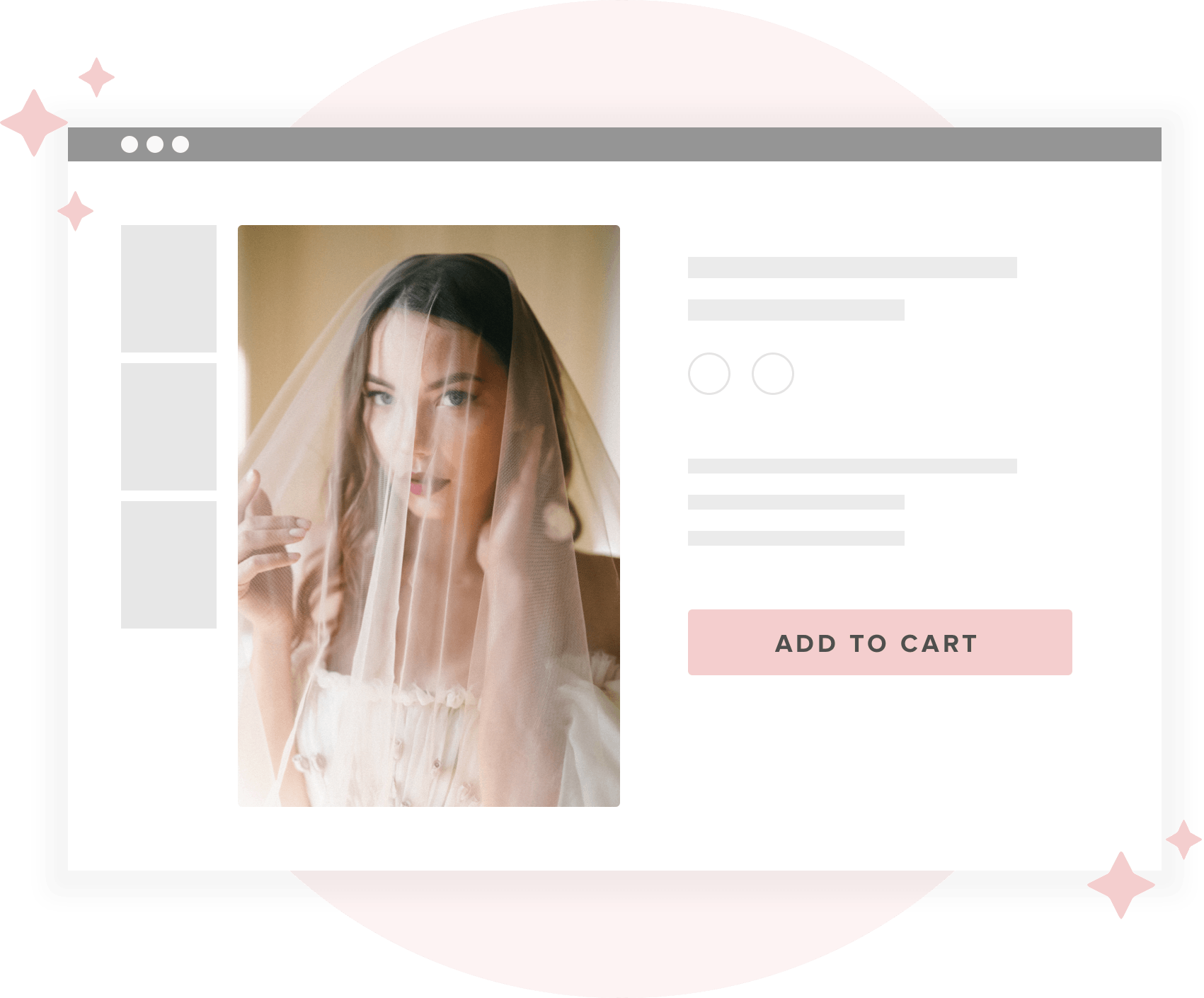 Don't Miss Out on Bridal eCommerce Success!
Our marketplace is transforming the bridal industry, one shop at a time. Join the movement, elevate your business, and delight your customers with a seamless online shopping experience. Embrace the future of bridal accessory sales today! Sign up now and watch your business flourish.
TIME TO WATCH YOUR BUSINESS FLOURISH