REDEFINING RETAIL WITH AI
The secret to your business' success
REDEFINING RETAIL WITH AI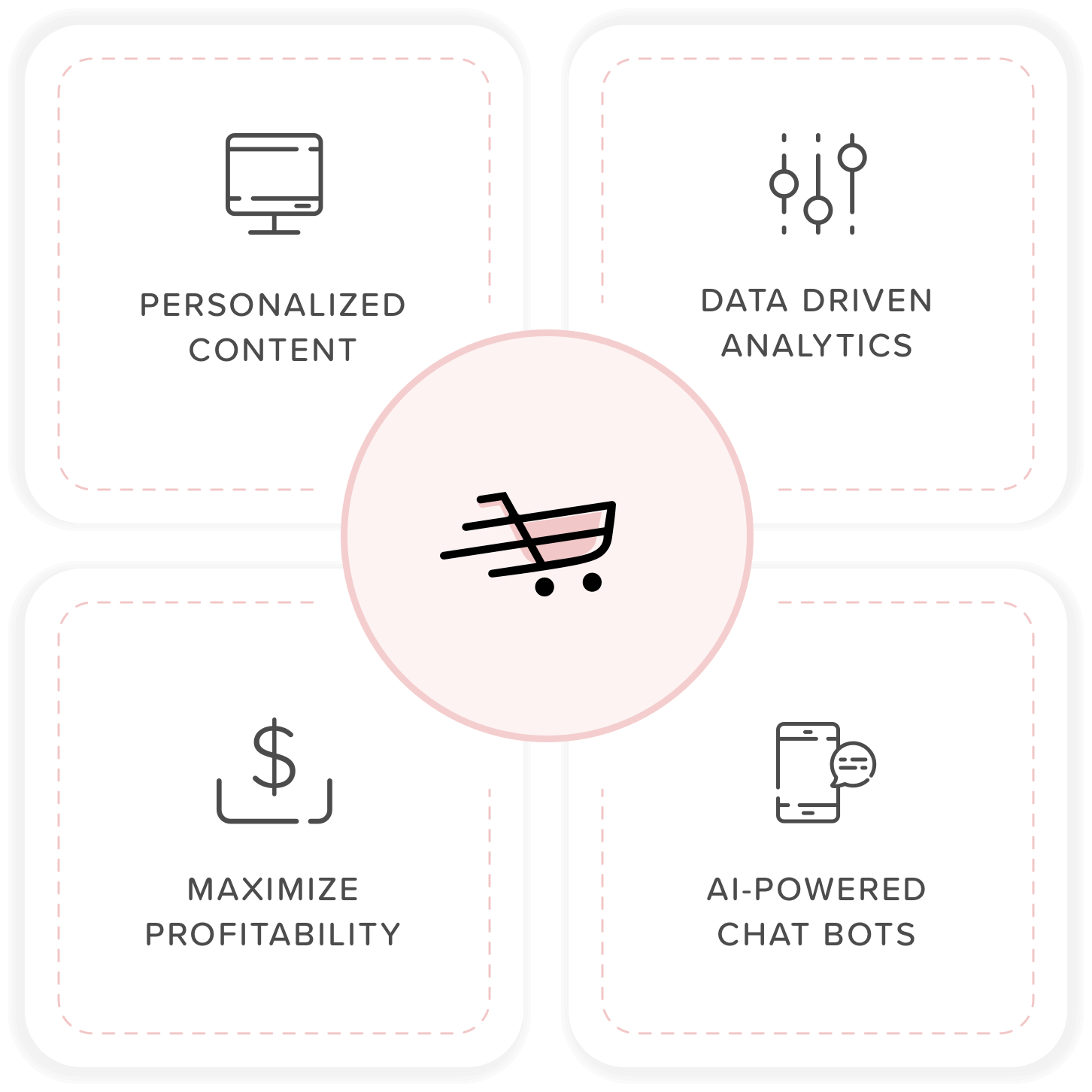 REVOLUTIONIZE THE WAY YOU INTERACT WITH
YOUR CUSTOMERS
SYVO is here to give bridal and prom shops a competitive edge by introducing artificial intelligence into their business strategy.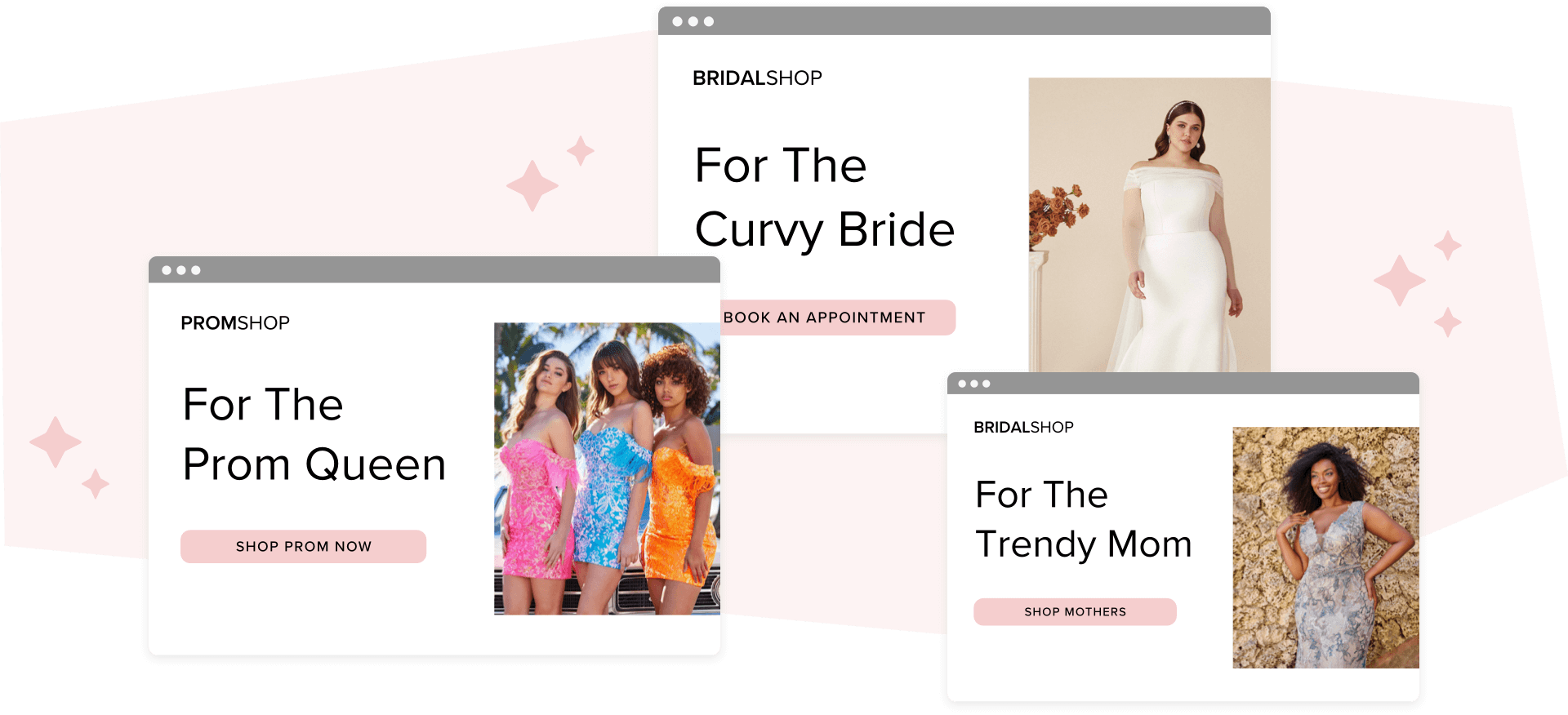 LET'S EXPLORE THE POSITIVE IMPACT OF AI
1. CUSTOMER PERSONALIZATION
PERSONALIZE YOUR WEBSITE FOR EVERY CUSTOMER
Imagine a shopping experience where your website automatically tailors its content based on each shopper's preferences. With AI, this becomes a reality.
You can use AI to automatically adjust content on your website based on the input of the shopper. For example, if someone is looking at plus size bridal gowns, we can use AI to automatically change the imagery to reflect plus size imagery, and we can automatically showcase styles that are available in plus sizes.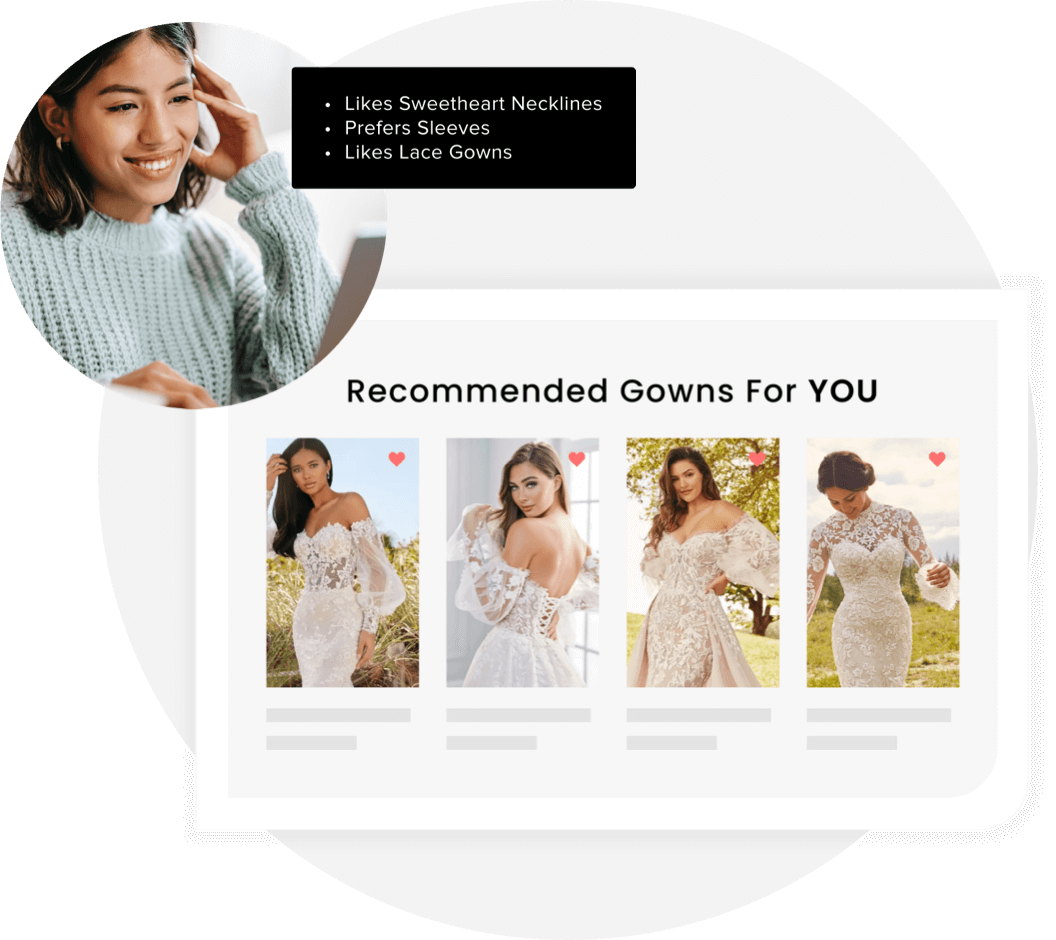 2. ENHANCED CUSTOMER SERVICE
OFFER CUSTOMERS ROUND-THE-CLOCK ASSISTANCE
We can use AI chat bots to communicate with your customers and help book appointments / generate sales.
For example, we can have a bot that is tied into both your in-store inventory system, your appointment calendar, and your designers' inventory data. This can be available 24/7 on your website and answer any questions that customers might have about appointment availability/inventory availability.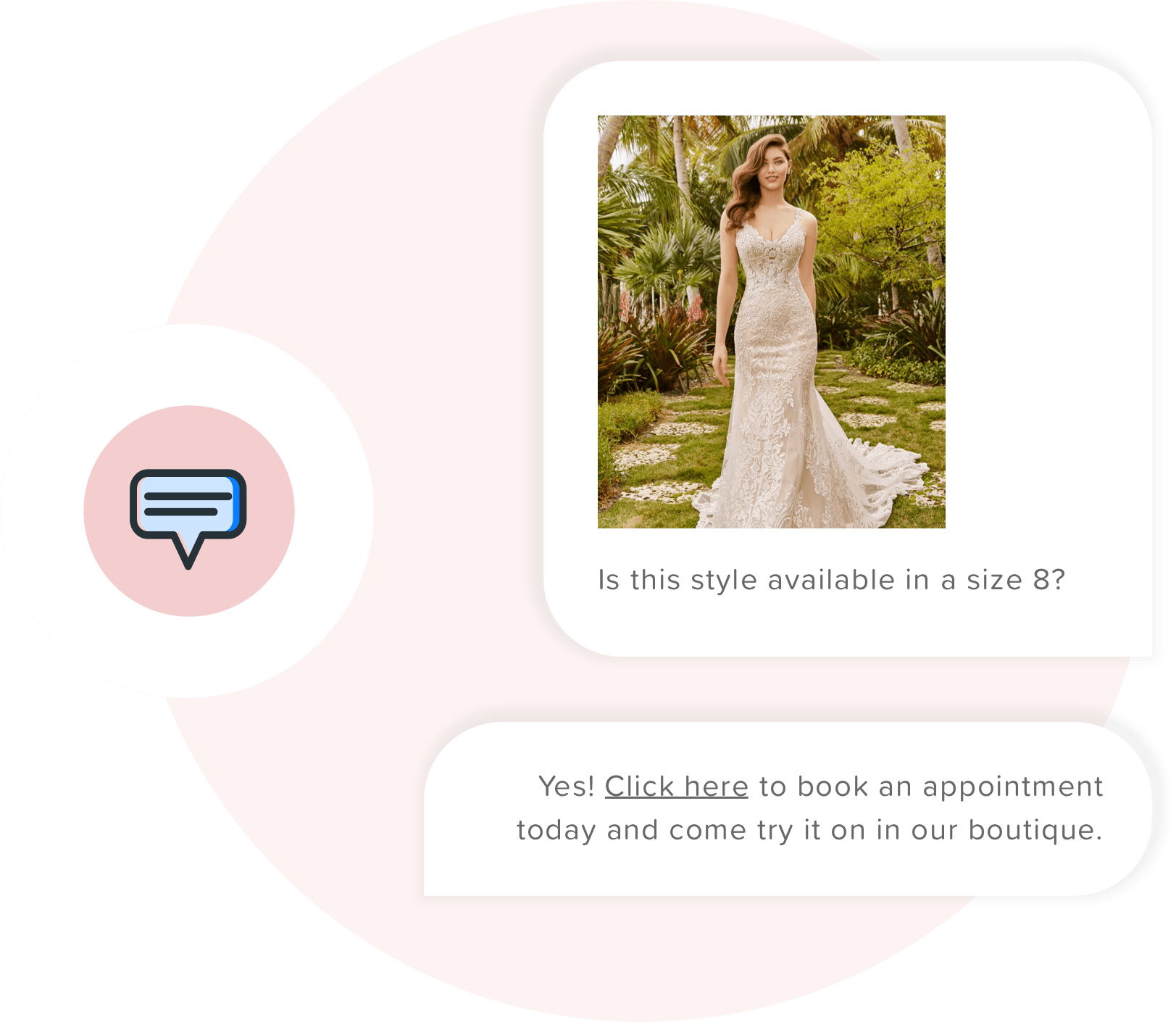 3. DATA ANALYSIS
MAKE DECISIONS DRIVEN BY REAL DATA
With AI, we can start to analyze user behavior on your site. We can start a/b testing different layouts in real time and receive feedback on usage.
This empowers you to optimize your website's design, content, and user experience, ultimately driving higher conversion rates and customer engagement.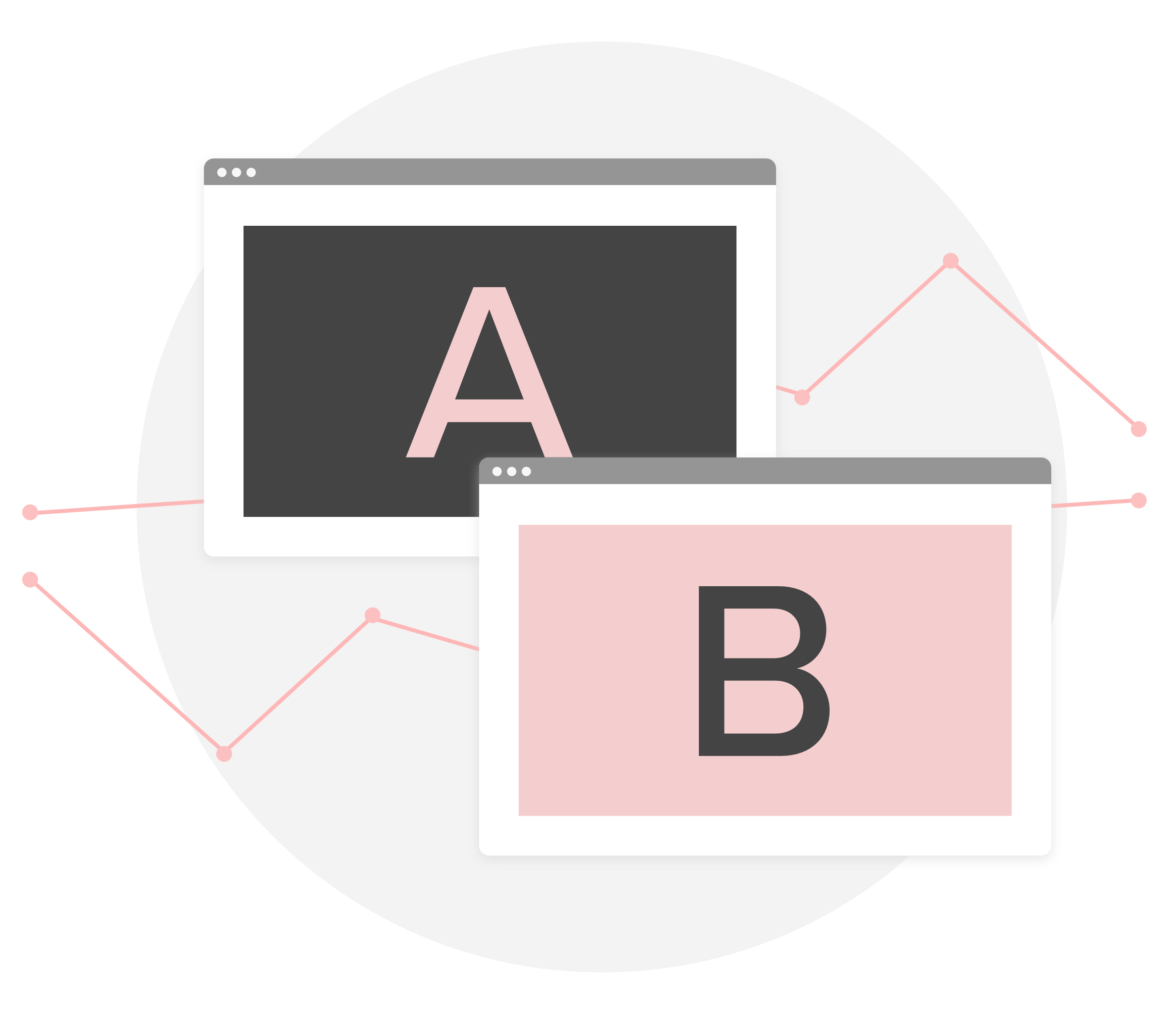 JOIN THE HUNDREDS OF STORES AND DESIGNERS USING SYVO TO DRIVE APPOINTMENTS.
SYVO: Your Partner in AI-Driven Success