Why Your Online Reputation is Costing You Appointments
Jun 10, 2020
| By admin
3
minute read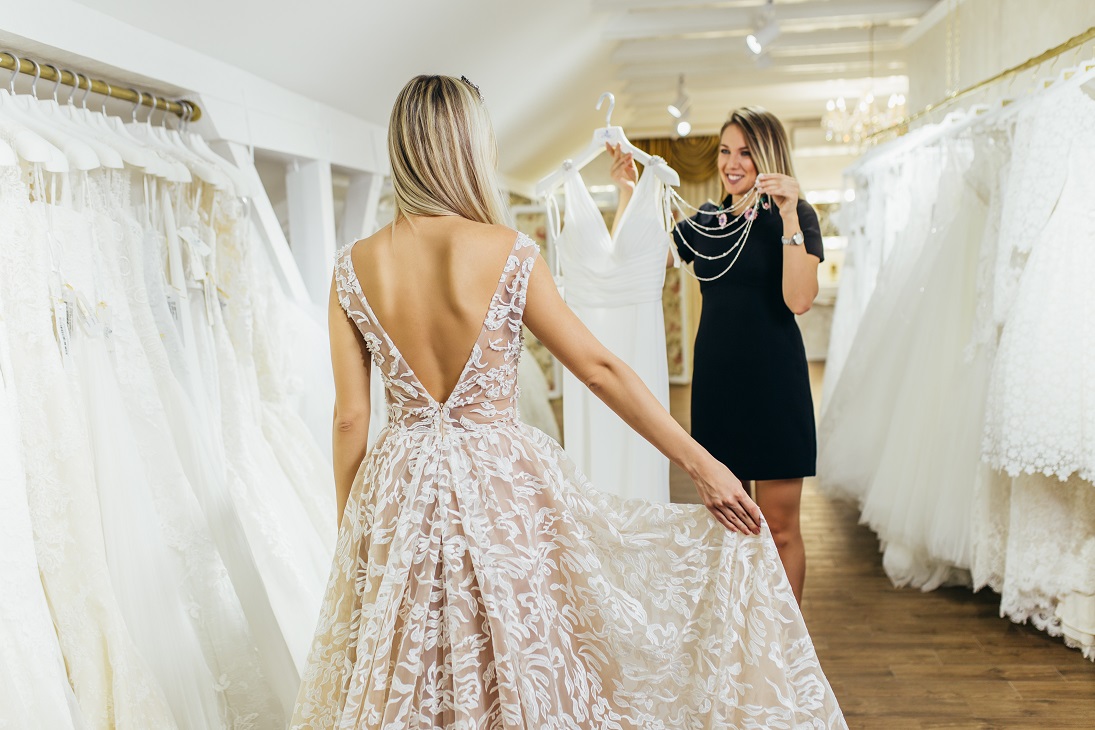 We live in a world where businesses are judged based on their online reputation.  You could offer the best experience in the world, but if you're sporting a 3 star reputation on Google, then most of your potential customers are going to perceive your store as sub-par.  
This is not necessarily a bad thing. It simply means that you have to make sure that your customers are providing you feedback online. Today, we are going to dive into the realm of 'Reputation Management' and talk about how it affects your bridal shop.  Specifically, we'll talk about the main platforms your shop needs reviews, ways to generate more reviews, and how to handle negative reviews. 
Reviews matter
Generation Z grew up using the Internet to find businesses/places to visit.  They read the reviews.  We constantly hear about store owners completely wanting to disregard their reviews, because they feel like their competition is writing negative reviews to hurt them.  This is a dangerous mindset! 
Even if you have an angry bride whose entire family is causing you grief in the review section, you cannot 'give up' or stop worrying about your reviews. 
So where do we need to put our focus? 
You should become very aware of your current reputation on these three platforms.  If I were to rank these in order of importance, I would say Google is by far the most important.  Brides go to Google when they want to make an appointment.  The last thing you want to do is deter a bride from booking with you at the last minute because of a poor rating. 
Google is also one of the easier platforms to get reviews on.  Most of Generation Z has a 'Gmail' account, so this allows them to write reviews.  Unlike Yelp, Google reviews are not filtered/removed unless they receive several reports from users.  
Many stores are unaware of the fact that you can actually get a link that takes your brides directly to your Google my business profile to write a review.  If you haven't already figured this out, watch this short video on how to obtain your store's link:
Requesting the review should be part of your sales process.  Now don't get me wrong, we should definitely celebrate our sales in the store, but the job is not complete until the bride leaves us a 5-star review on at least one of the review platforms.  Using the link to your Google my business profile, and text messaging (a topic we cover in depth here), will help you significantly increase the amount of reviews you're receiving. 
Even if you already have a strong rating (4.5+), you should still focus on generating reviews from happy customers.  Why? Because before long, you are going to receive a negative review.  Whether it be from one bride who asked all of her friends/family to flood your feed, or a competitor that is wanting to get sneaky — Bad reviews are inevitable.  Having a strong group of positive reviews (over 500+ 5 star reviews) will insulate you from the dangers of negative reviews. 
Imagine having your 5 star rating (that is based on 15 positive reviews) be absolutely crumbled to a 3.5 star rating after a flood of bad reviews.  This could all be prevented by simply texting your brides a link directly to your profile after they've picked up their dress. 
Negative Reviews
So as I mentioned, negative reviews are inevitable.  It is very rare to find a single business that has not ever received a negative review.  The reason the person leaves a negative review does not matter. What matters is how you respond to it. 
Respond to the Review.
Now we have heard people say that responding to a negative review gives the review credibility, and that is a mindset that you simply have to avoid.  If you leave a negative review sitting there, I would argue that it gives it even more credibility! On the other hand, if you respond, address the situation, describe what happened from your point of view, and detail a path to resolution then your new brides will see that you care about your reputation. Believe me, I know it's very hard to bring yourself down to the level of someone that is writing a negative review — Even fake/sketchy negative reviews — but you have to stay on top of your online reputation, or you'll lose business. 
I'd like you to do me a quick favor after you've read this article.  Pull a list of your previous customers in the last 6 months, and send them a nice message with the link we've shown you here today.  Wish them the best, and ask them if they don't mind sharing their experience in a very short review on your page.  Ask for their help, and you will be surprised how many of your previous brides will gladly take a second to write something nice about you.  What do you have to lose? 
Related Posts