Virtual Appointment Deep Dive
Mar 26, 2020
| By admin
4
minute read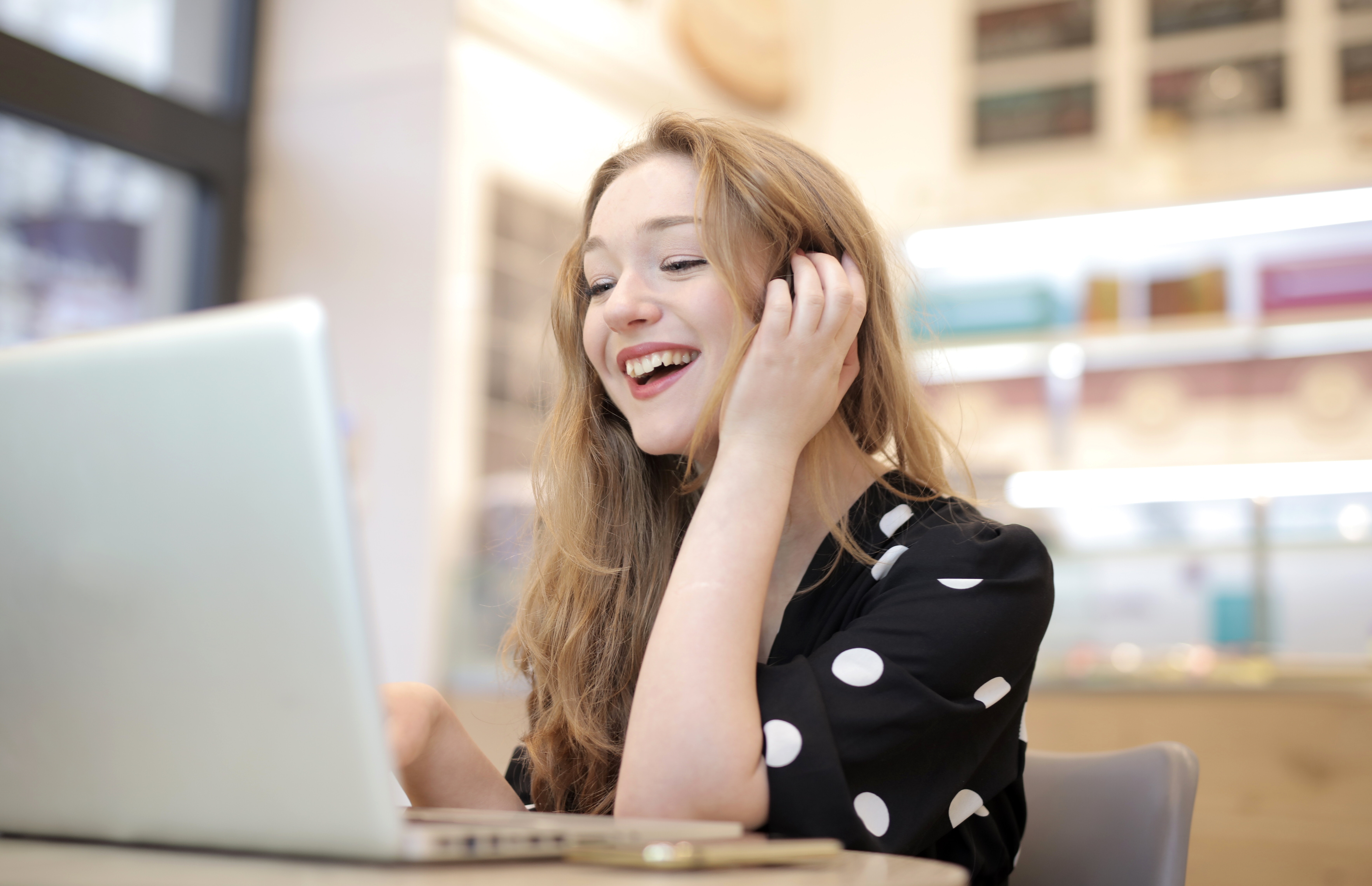 Back by popular demand, our team has put together a resource for you to use in setting up virtual appointments!
Virtual Appointment: A type of appointment where brides, and their parties, join remotely to view and discuss gowns.
Goal of a virtual appointment: Virtual appointments are a great way you can keep your customers engaged which significantly increases the likelihood they will purchase from you once COVID-19 is contained.
Here's what you'll need:
A Computer
A Smartphone or Tablet
Access to your Store
Zoom
Banner/Landing Page on website promoting virtual appointments
There are many tools that you can use to offer remote appointments.  For today's purposes, we are going to cover Zoom as it offers capabilities for you to swap back and forth from your computer screen and your Smartphone's/Tablet's camera.
Step 1.) Let Customers Know you Offer Virtual Appointments
First things first, you need to setup your website to let customers know that you are offering virtual appointments.  Otherwise, customers are not going to request them from you in the first place.  Create a banner on your website that immediately lets your customers know and gets them excited to continue their wedding dress journey.  You can use your existing appointment mechanism, whether it be a simple appointment request form, or an appointment scheduler, but make sure you let customers know that you are offering virtual appointments.
Here's a few examples:
https://www.townandcountrybride.com/virtual-appointments
https://www.somethingnewboutique.com/virtual-appointments
Step 2  Signup for Zoom and Install it on your Computer and Smartphone
1.) Visit https://zoom.us/ and sign up for a free account
2.) Create a new 'Meeting' each time you have an appointment scheduled.

3.) Share the meeting link with your customer and ask them, and their bridal party, to click on the link at the time the appointment is scheduled.
Step 3. The appointment
The Discovery Phase
Click on the meeting link on both your smartphone/tablet, and your computer.  You are going to begin the virtual appointment on your computer (bonus points if you have a webcam).  You are going to guide the bride through different types of gowns that you have available online first, so that you can generate some excitement about the dresses they are about to view.  Do not just jump right in to showing them the gowns. Get to know the bride a little first, build some rapport, and take note of the types of gowns that she is most interested in seeing.
You can repeat this process the same way each time, so that later you can analyze any trends of gowns that are generating the most interest at this phase. (Is is the designer? Is it the silhouette?) Make the most out of this process and get as much data as you can.
If you are using the SYVO platform, add the styles they are interested in to a wish list.  The great part about this is, even if they end up liking a dress you do not have, you can let her know about the ability for you to get a loan sample for her when she comes in for an actual appointment.
The Presentation Phase
Now that you have some information on what gowns she is most interested in.  It's time to do what you do best and present the dresses in person.  You will now switch to your smartphone and tablet, and utilize the front-facing/rear camera view to showcase the gowns in detail.  Talk to her about the fit and fabric.  Get her excited about the opportunity to try gowns and take note of the gowns she likes at this part of the appointment. The more information you get from the bride now, the more personalized your follow-up after can be. Make sure you, or one of your staff, is taking notes on the bride's feedback.
The Close
This part will be a little different as you are not actually closing to a sale.  You are closing to a follow-up appointment.  Since there is uncertainty about when everyone can go back to business-as-usual, present some available times 1 month out that she can actually come and try the gowns on.  You already got her excited about the dresses you showed her, so it is important that you do not walk away empty handed.  Leave the meeting with a tentative in-store appointment date, sometime in the future, that she agrees to come into the store.  Do not beat around the bush — Tell her that you will work closely with her to reschedule if needed, but set a date for follow-up at all cost.
Remember, the goal of the virtual appointment is to engage your customers so that, when everything returns to normal, the likelihood of them purchasing from you is significantly higher.  Plan for everything to be fine soon, and adjust as needed! In the last week, google searches for 'Wedding dresses online' have skyrocketed.  Take advantage of this traffic, and convert to virtual appointments.  This will help you recapture lost revenue and will help your store stay healthy.
Related Posts