Mobile Payments and Your Bridal Shop
May 14, 2020
| By admin
1
minute read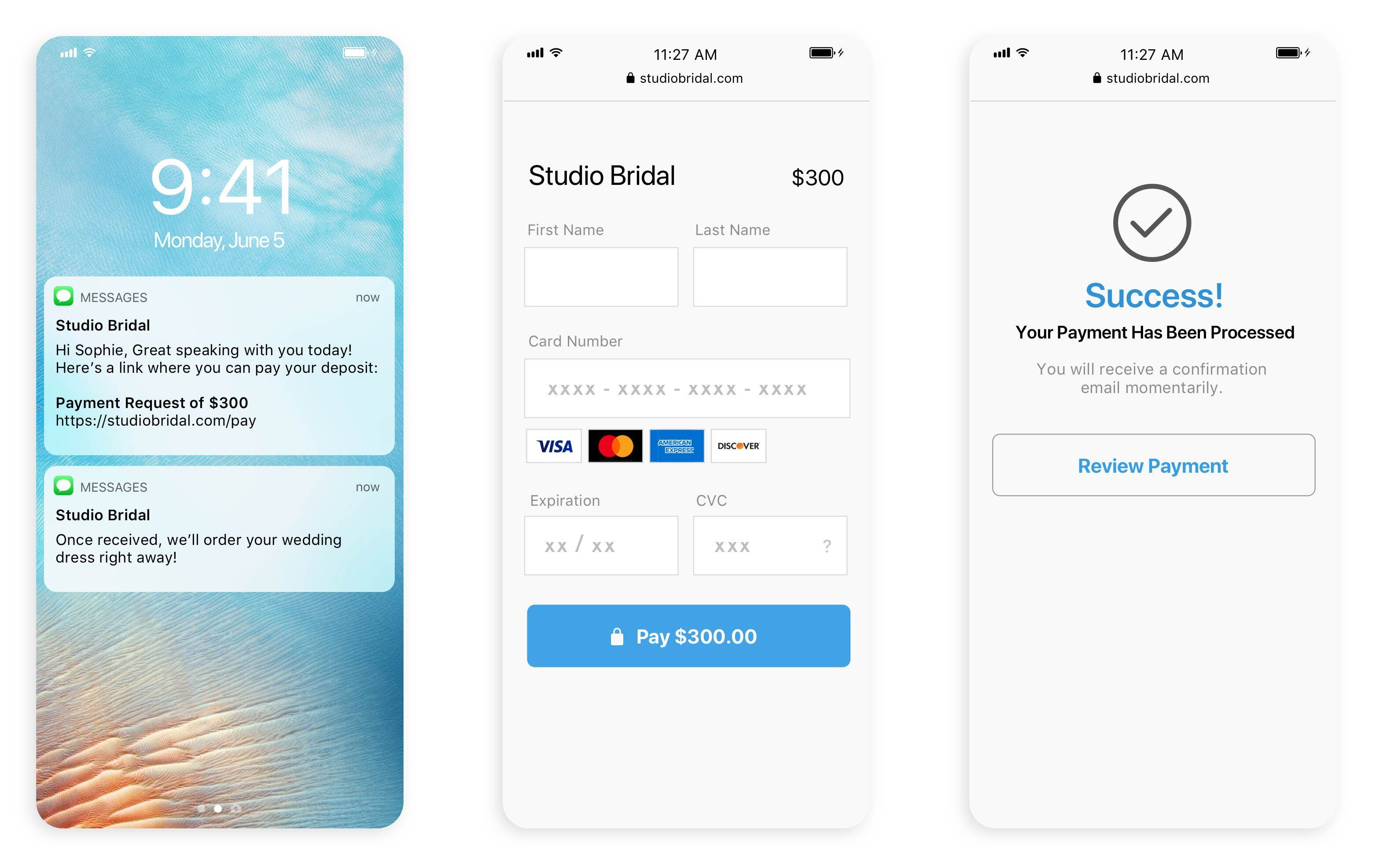 Many bridal shops are spending their time enhancing their business processes in the downtime COVID-19 has brought about.  One area we highly recommend bringing up to modern standards is your payment processes. Many of you have already started using text messages to confirm appointments and follow-up with your brides.  It works well, because your brides prefer to communicate via text message. Today, we are going to discuss another way you can utilize text messages in your bridal shop, Mobile Payments. 
Mobile Payments: A Mobile payment is a payment method that allows your customers to submit funds directly to you from their mobile device using a simple text message. 
With many stores seeing a significant decline in foot-traffic, it is almost a requirement to be able to accept payments remotely.  Once everything returns to normal, mobile payments will be a tool that helps you save time and offer convenience to your customers.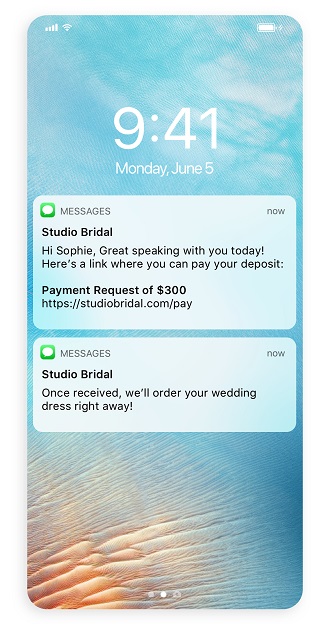 How does it work?
The great part about mobile payments is that they are very simple.  Here's a look at the flow:
Send a SMS text message to the customer with a link to payment.

Customer clicks on link and submits payment on their mobile device

Funds are automatically captured, and the payment is recorded in your dashboard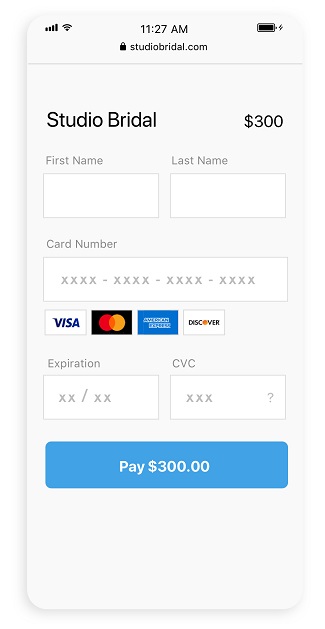 Text messages have an open rate of 99%, so they will not get lost like your emails currently do.  Text messages also have an average response time of 5 minutes, so your customers will submit their payments to you much faster. 
Text Message open rates can be as high as 99% with an average response time of 5 minutes.
You are removing a major step of requiring the customer to call you, come into the store, take one of your staff's time to process the payment, and manually update their account to reflect the payment.  The link is also easily shareable which makes it easy for family members to make payments and instantly update the correct account. 
With mobile payments, this all happens with a single text message.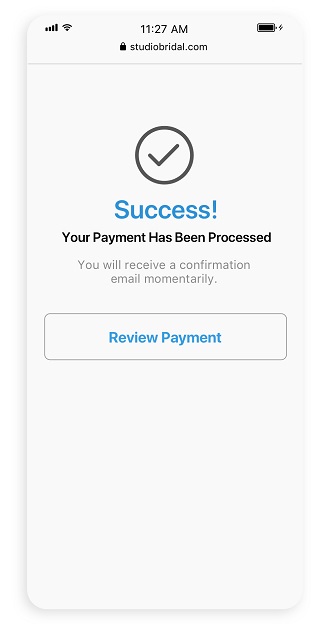 Management of these payments could never be easier.  You will have a dashboard that you can access on any device that lists all of your transactions. Easily send reminders, view reports, create new payments in seconds.
Contact us today to see how mobile payments can help your store save time and increase customer satisfaction.
Related Posts