Leveraging Google Ads for Prom Shop Success: Insights from SYVO's Experience with 600+ Shops
Nov 13, 2023
| By admin
1
minute read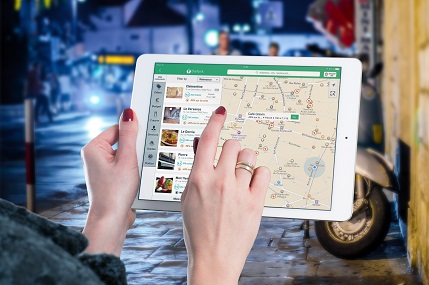 Prom season is here yet again! This year it's time to maximize your sales by taking advantage of the online side of the business. Your potential customers are online, searching for that perfect dress. This is where Google Ads, and specifically, Search Ads and Google Shopping Feeds, become essential tools in your digital marketing strategy. At SYVO, we've worked with over 600 prom shops, and our experience shows these two types of ads to be the most effective in boosting sales and visibility.
The Power of Search Ads
Search Ads are a game-changer for prom shops, especially when it comes to reaching customers outside your immediate area. These ads allow you to target specific keywords like "prom shops near me," capturing the attention of potential customers who are actively seeking what you offer. Remember, prom shoppers are willing to travel up to three hours for the right dress, but they need to know you exist first. Without a presence on Google Ads, you're missing out on a vast pool of customers who are ready to make a purchase but aren't aware of your store.
Key Benefits:
Extended Reach: Target customers beyond your local area.
High Intent: Connect with shoppers actively searching for prom dresses.
Customizable Targeting: Tailor your ads to specific searches and demographics.
Google Shopping Feed: A Niche Advantage
Google Shopping Feed is particularly effective in the prom dress market. Why? Because shoppers often look for specific brand and style combinations. They know what they want, down to the size and color, but might not find it in their first store visit. This is where your online presence becomes invaluable.
Google Shopping Feed lists your products directly in Google's shopping tab, allowing customers to see what you have in stock. The real advantage here is the cost-effectiveness compared to standard search ads. Since fewer companies have the technical know-how to create a dynamic feed, the competition is less fierce, making it a more affordable option. Plus, you only pay when someone clicks on your ad, ensuring that your advertising budget is spent on potential customers who are both interested in your offerings and within a reasonable travel distance.
Advantages:
Cost-Effective: Lower costs compared to standard search ads.
Targeted Traffic: Attract customers who are looking for specific items you offer.
Pay-Per-Click: You only pay when someone interested clicks on your ad.
Maximizing Google Shopping Feed with SYVO
To fully leverage Google Shopping Feed, your store needs to have a comprehensive online catalog. This is where SYVO's website platform comes in. Our platform seamlessly connects to your designers, ensuring that all dresses – with all their sizes, colors, prices, and inventory data – are effortlessly displayed on your website. This integration is crucial for two reasons:
Complete Inventory Display: Having your entire inventory online increases the likelihood of matching a customer's specific search.
Real-Time Updates: Our team works directly with your designers to ensure we're receiving up to date inventory data and we connect it in a way that automatically updates your site's style availability for you.
SYVO's Edge:
Seamless Integration: Easy connection with designers for a comprehensive online catalog.
Real-Time Inventory Management: Keeps your stock information accurate and current.
Enhanced Online Presence: Ensures your store is visible to the right customers at the right time.
Conclusion
In the competitive world of prom retail, being visible online is just as important as having a beautiful in-store selection. Google Ads, particularly Search Ads and Google Shopping Feed, are essential tools in your digital marketing arsenal. With SYVO's expertise and technology, prom shops can not only maximize their online presence but also ensure they're reaching the right customers, at the right time, with the right products. Start harnessing the power of Google Ads and SYVO's platform to transform your prom shop's digital footprint and drive more sales this prom season.
Contact Peter@SYVO.com today for a demo and free trial!
512-553-1847
peter@syvo.com
Related Posts