How to Offer Virtual Bridal Appointments
Mar 18, 2020
| By admin
2
minute read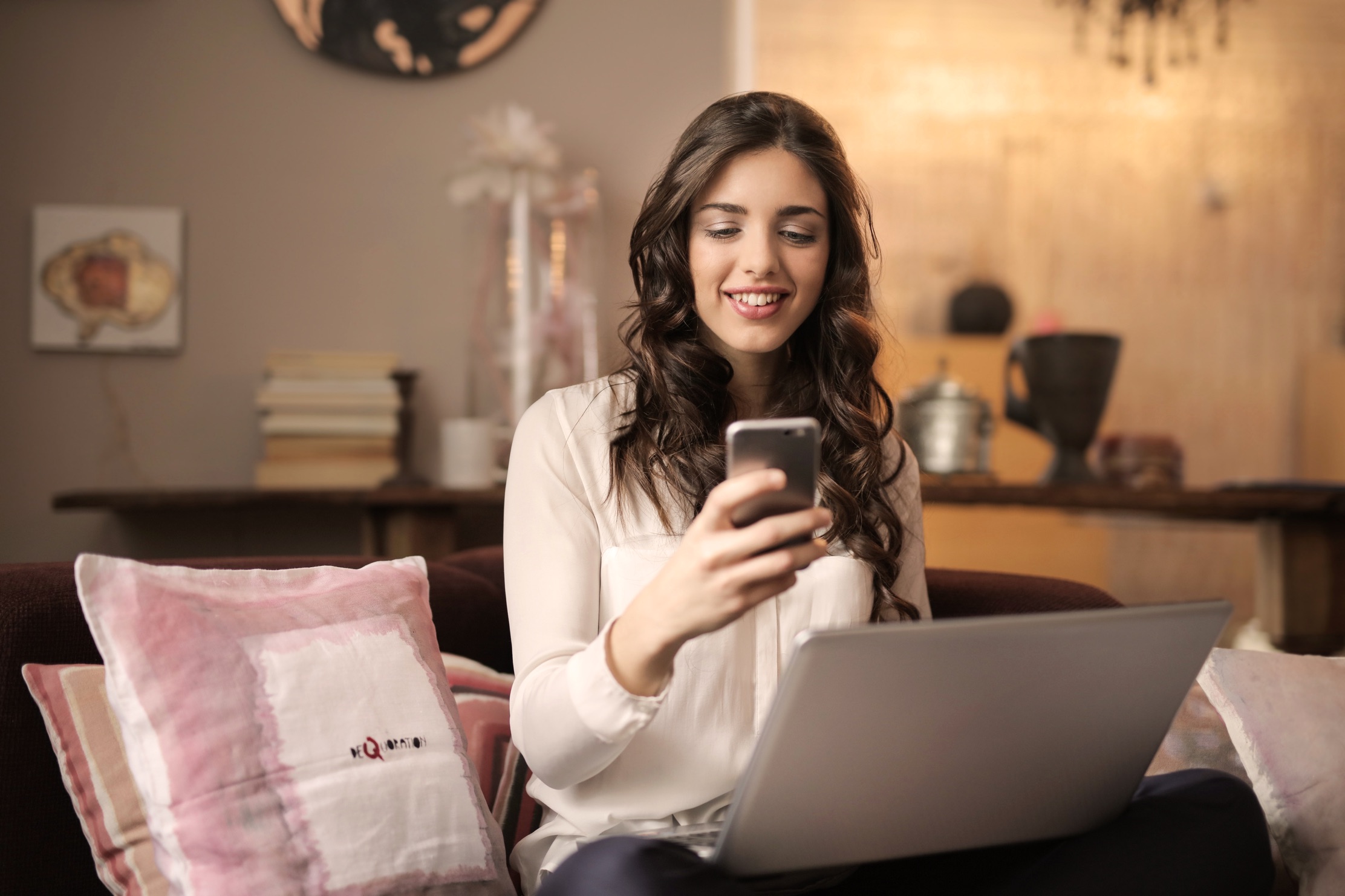 The coronavirus has limited shops' ability to offer in-person appointments but there is a viable alternative that can be used in the meantime.  
Enter, the virtual appointment.
Virtual appointments are appointments where you can introduce newly engaged brides to potential options based on their style preferences.  Let's talk about how to get started.
There are three basic options we will cover today:
Zoom Video Conferencing

Google Meet

Facetime
Zoom
Let's start with our first option, Zoom. 
You can sign up for a Zoom account by visiting https://zoom.us/.  Zoom is a great way to invite multiple people to a session, screen share different options from a computer, and utilize a camera from your smartphone to show brides actual inventory in the store. 
Pros:
Great for meetings with multiple participants: This is going to be your best option in situations where you are going to have entire groups of people participating in the virtual appointment.  Zoom can accommodate the largest bridal parties as well as one on one appointments.  

Allows you to go back and forth from camera / screen share: Great if you are going through different options/information online with your bride first, and then showcasing the actual gowns after. 
Cons:
You have to be a paid subscriber to access all of the features available
Google Meet
Next up is our first free option: Google Meet
You can get started with Google Meet by visiting https://meet.google.com and signing in with your Gmail account.  Google Meet is a free tool that you can use to walk brides through different gown options available. 
Pros: 
Cons: 
Not as robust as Zoom – Limited ability to switch from Camera to Screen Share
FaceTime
Lastly, let's talk about FaceTime. FaceTime is a product by Apple that allows you to video chat with people who use Apple products.  FaceTime is a lightweight option that can definitely be used as part of a preliminary virtual appointment
Pros:
Cons: 
Lacks ability to screen share

Requires all attending parties to have an Apple product
The Virtual Appointment
For the virtual appointment itself, you can go about it in different ways but here is a quick outline of the appointment itself:
Introduction/Greeting: Introduce yourself to everyone on the meeting and make sure that everyone can see, and hear you clearly. 

Share your screen and go through some different types of gowns online first (talk about different silhouettes/necklines, different fabrics.  Get some preliminary information about which gowns the bride is most interested in learning more about

Showcase some actual in-store dresses and accessories that match these preferences, and

take note

of the ones that generate the most excitement

Talk about the process from here (ordering/alterations) and

set up a follow-up appointment

. (even if it's not something they can 100% commit to, get a date that everyone agrees is a good time to follow-up)

After the appointment, text or email the bride some photos of the gowns that she was most interested in and confirm the appointment follow-up time discussed originally
Regardless of the option you choose, Virtual Appointments can be a great way to engage your customers and can significantly increase your closing ratio.  Brides also see value in your versatility to offer appointment types that fit their schedules.  
Related Posts