eCommerce and Your Bridal Shop
Apr 2, 2020
| By admin
4
minute read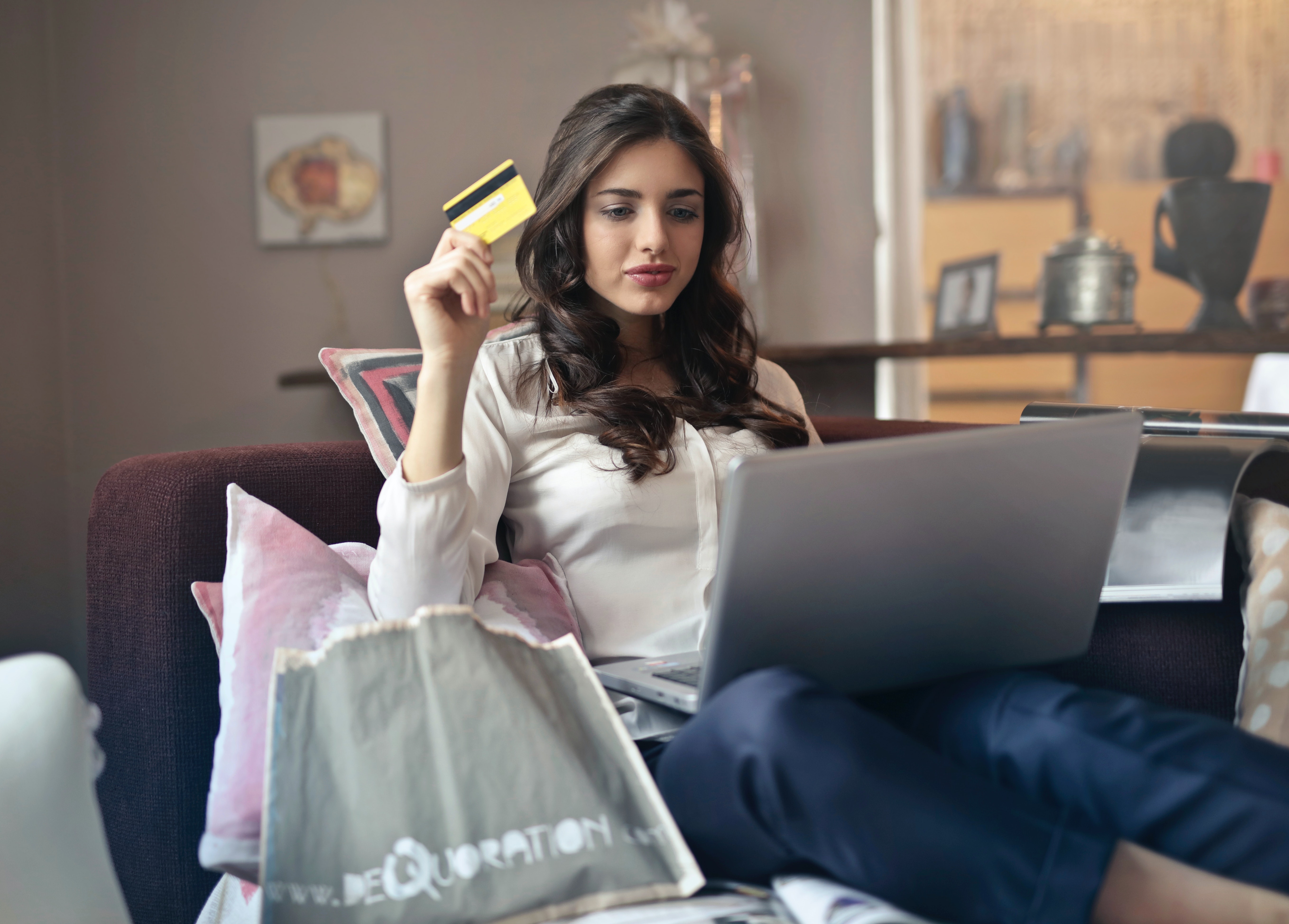 A hot topic as of late has been the idea of moving operations from selling in store, to selling online.  This sounds like a dream right? Sitting at home, watching the orders flowing in, shutting down the store completely and riding off into the sunset with all of the orders you need.  
Wake up! 
eCommerce can be a great value add for your business, but there is a lot of strategy and planning that goes into it.  Today, we are going to discuss the pros and cons of selling online, and the path to success.  If at any point you want to have a conversation about this in the context of your store, pick a time on my calendar by clicking here.
Your eCommerce Mindset
At the beginning of the article, we painted a picture of an over-idealistic view of eCommerce.  Before you even start, you should set your expectations correctly. eCommerce, specifically in the realm of bridal and social occasion, is not the mainstream just yet.  Most customers in this industry prefer the experiential purchase.  That is to say, most people prefer to go to the store, get expert advice, get the experience, and then purchase. 
Amazon, and other eCommerce giants, are replacing all of the emotionless purchases.  The types of purchases that you can simply look at a picture, look at the price, and hit add to cart are going online.  Wedding dresses, cars, furniture, and other experiential purchases have some time before they're mainstream.
But why?

Free shipping, and free returns.
This is a major factor when it comes to eCommerce.  Your return policy. Here's how it goes:
If you do not offer returns/exchanges, you won't get a lot of orders.
If you do offer returns/exchanges, you will get a lot of…. returns/exchanges.
So what can you do to offset the lack of orders you are receiving, due to your strict no-returns policy? Incentivize. Incentivize. Incentivize. 
Your Platform
Before we dive into the ways you can start generating orders using incentives, we need to go over what it takes, structurally-speaking, to sell online in the first place.  Keep in mind, SYVO offers turn-key eCommerce solutions specifically for bridal retailers, so schedule a time on my calendar by clicking here if you would like more information.
Here's a short list:
Secure Website

Payment Gateway Integrated into website

Cart Functionality Including:

Pricing

Inventory

Order Management

Underlying Email Platform (for sending Order Confirmation emails, Tracking emails)

Product information Including:

Imagery

Style Names

Sizes

Colors

Lengths/Necklines/Silhouettes

Prices

Shipping Availability
There are many different 'platforms' that you can use that contain many of these functionalities.  For Bridal, SYVO is the only platform that has access to all of the product information from your designers.  That means, if you are on any platform other than SYVO, then you will need to be ready to collect all of the style information and imagery from your designers, and then manually add it one-by-one to your eCommerce platform. 
Let's talk about layout. 
The layout of your online store should consist of 'Product Listing Pages' and each individual product should have its own 'Product Description Page.'  
A Product Listing Page (PLP) is a grouping of different products, where users can browse the different style imagery and select the products that catch their attention. 

What makes a good product listing page is the ability for customers to filter/refine the set of products based on various criteria.  For Bridal, filters like Designer, Silhouette, Neckline, are great filters and will increase the amount of engagement your online store receives. 
Once a bride clicks on an image on your Product Listing Page, they should be brought into your Product Description Page for that specific product. 
A Product Description Page (PDP) is a page that provides your customer more detail about a specific product, and allows customers to add items to their cart.
 There are a few required items that need to be on the PDP, and a few 'nice-to-haves.'
Requirements:
Price: If you want people to add an item to their cart, it better have a price on it!

Size / Color Options: If you have the sample in multiple sizes or colors, make sure the customer can view and select the option they desire! 

Add to Cart Button: Add a strong call to action to every Product page: 'Add to Cart'
Nice-to-Haves
Product Description: This is great for SEO, and for experience purposes.

Do Not Copy The Designer Description Exactly. This will result if your product page becoming filtered on Google

Attributes: List the SIlhouette, Neckline, and other attributes on this page. This is great for experience, and for SEO.

Size Chart: Add the size chart for the particular collection directly on the product page.
Your eCommerce Strategy
Your overall goal with eCommerce should be to incentivize calls/visits about certain products, and to add incremental revenue in the form of online sales.  If your main goal is to push eCommerce sales, you will need budget to invest in Google, Facebook and Instagram advertising. When you first start out, your SEO will not be strong enough to generate sales without any paid advertising.  We will cover the marketing strategy in more detail, but here's an idea of the process from here:
Use Targeted Facebook/Instagram ads for Brand Awareness

Use Google Search Ads to capture the brides that are actively searching

Use Re-marketing Ads to bring back the brides that did not buy
Over time, your SEO can significantly reduce the amount of budget that you will need to spend on these campaigns, but you should always be ready to factor in an ad spend as part of your marketing expense. 
eCommerce can add significant value to your store and can be a great way to generate revenue when the shop is not open.  Contact us today if you have any questions or need help getting started with your online bridal shop.
Related Posts