BRICK AND MORTAR PROM VS. ONLINE ONLY
Jul 26, 2019
| By admin
2
minute read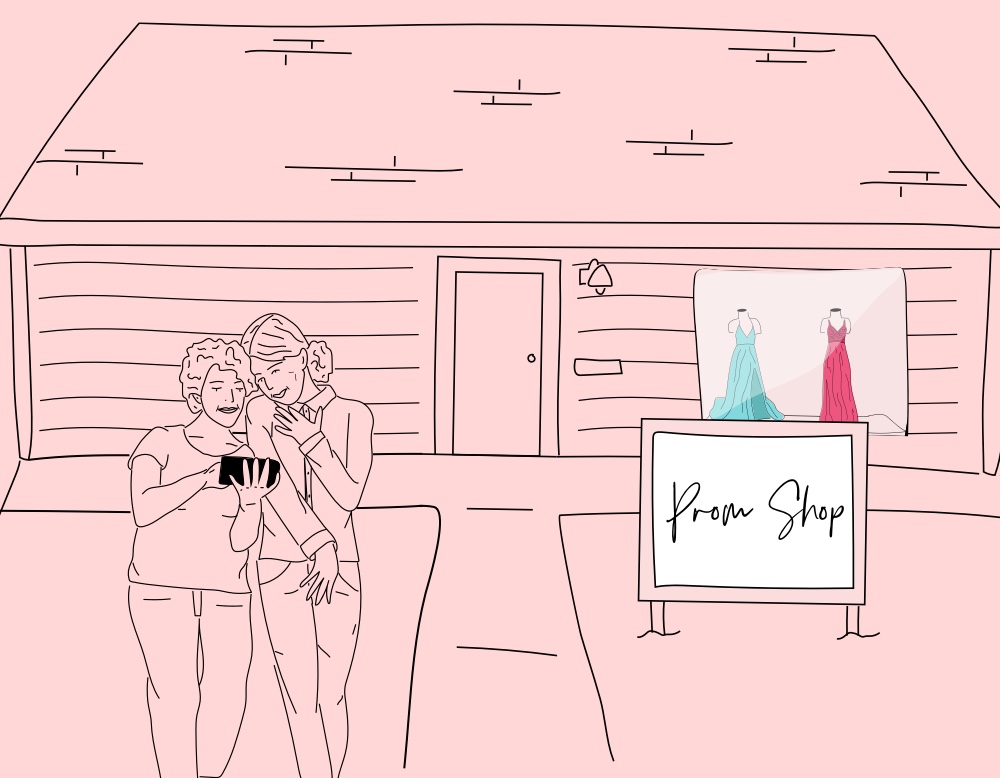 The prom industry has seen major changes in the way customers find information and make purchases.  Many brick and mortar owners attribute these changes to major online players, and are uncertain as to how their physical stores will match up with online-only in years to come. Fortunately for stores, there is a way to compete against the online-only model. To understand this strategy, we first need to understand what we are up against.
Why do people buy from major online-only websites for Prom?
These online companies are winning deals on two main factors:
Correctly marketing to their demographic

Competitive eCommerce incentives 
Visit any online-only prom website and the first thing you'll notice is the design of their website.  It will be very mobile-friendly, and it will be driven by imagery. You are not going to see large areas full of text crowding the screen — Everything is going to be very visual and engaging.  
Further, the online-only prom store will rely on imagery and product information to give their customers the ability to browse products, access size charts and view available inventory. 
Having an engaging website is not enough for these types of companies to generate sales.  They must also offer very competitive incentives including:
Free Shipping, Free Returns, Free Alterations, Free Financing, Best Price Guarantee
We all know discounting the dresses below minimum markup is not allowed, but these companies have found clever workarounds that allow them to sweeten the deal.
So how do we compete against this model? 
The answer is simple. We compete with the online-only company technologically, and then dominate our local area by sending traffic to our store. 
When you offer the same online experience that the online-only companies provide, you are taking away a % of customers that would otherwise be looking at prom dresses on their website.  You are also giving the customers in your area the ability to view all of the latest styles and plan for the styles they want to try on in store. If you use Facebook, Instagram and Google advertising effectively, you will be pushing all of the potential customers in your area to your website, where they will ultimately do all of their online browsing.  You have a major competitive edge with advertising locally over the online-only companies, because they have to budget for the entire United States with their ad campaigns, whereas you only have to budget for your local area.   
Use advertising to bring all of your local market into your website, and use your website to bring your local market into your store. 
Brick and mortar prom retailers have a significant edge over the online-only company.  Prom is a special occasion, and for many prom attendees it is the first time they have ever purchased this type of gown.  They need the experience, and expertise that your store has to offer, and if you compete against online-only stores technologically, then the only way they compete with you is by cutting their margin.  Prom is not going online-only any time soon, and the more you do to compete against these online-only companies, the less sustainable their business model becomes. 
Related Posts